Construct, Brainstorm, Learn and Share
CmapTools for iPad is the best iPad app for the construction and sharing of concept maps. It is the perfect tool to rapidly construct concept maps and knowledge models on your iPad and share them on the Cmap Cloud. Based on the same simple user interface for constructing concept maps  familiar to millions of CmapTools users, CmapTools for iPad enables the full elaboration of Knowledge Models, with drag-and-dropping gestures for resources and concept maps, full style palette, and additionally takes advantage of the direct manipulation of the iPad to further simplify the construction of concept maps.
Through the synchronization feature, concept maps and resources on your iPad are synchronized with those in your  Cmap Cloud account, which can be accessed also from CmapTools on the Desktop. Automatically move your iPad and desktop or laptop.
Expand your use of the CmapTools suite and take advantage of the integration of the programs to graphically express your understanding and ideas on all domains of knowledge.
CmapTools for  iPad is ideal for students and teachers, for concept mapping while traveling, for brainstorming during meetings and note-taking.
CmapTools for iPad can be downloaded for free from the App Store, and requires an iPad with iOS 7 or above.
The synchronization with the Cmap Cloud and export features are an In-App purchase.
Synchronization requires an Internet connection.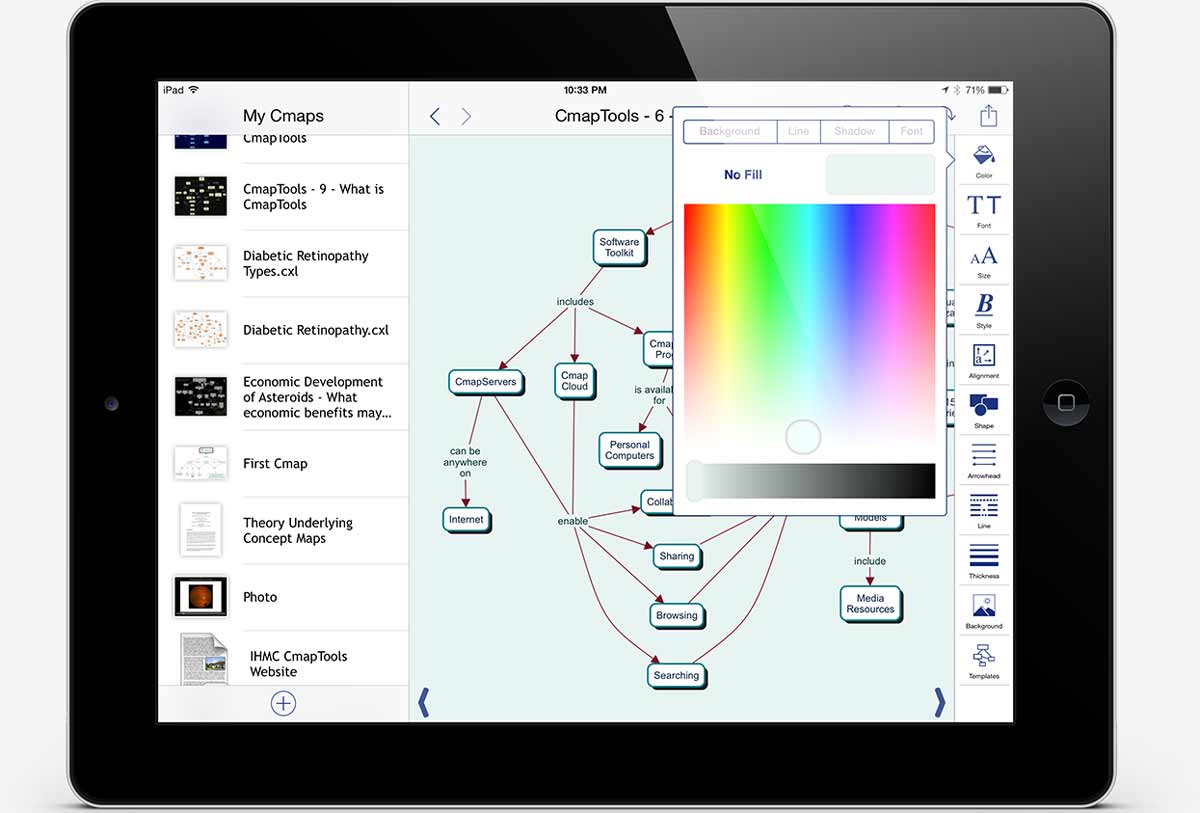 ---